Dogfish Brewery started in June of 1995 In Rehoboth Beach DE, The state's first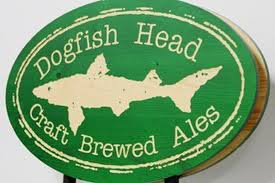 brewpub and was called Dogfish Head Brewing's & Eats. Now the brewery is located in Milton Delaware, just 9 miles from Rehoboth DE. The smallest commercial brewer in America and now Dogfish is number 10 on the list of the best Brewery Tours in America, yes, a small-town Brewery. There are over 7,300 breweries in America now, Dogfish is the largest Delaware Brewery. Dogfish will be selling over 300 thousand barrels in 2019 and sells in more than 40 states. Dogfish also operates two Rehoboth Beach restaurants, Dogfish Head Brewing's & Eats and Chesapeake & Maine. We have had guest all the way from Texas just to tour the Brewery.
Just 3 miles down the street from Dogfish Brewery is Mansion Farm Inn. Take a tour of the brewery it is in the top ten best in America (#10). Yes, it is in a small town called Milton, Delaware (the no Sales Tax State). Milton De is a small town with a little bit of everything Dogfish, Antique Stores, Restaurants, Butcher, Bakery and many more. Also, we have the Milton Theatre with productions almost every day. So, you can plan a trip to Milton and the Dogfish Brewery and stay at Mansion Farm Inn Bed and Breakfast. At the bed and breakfast, you can relax by the saltwater pool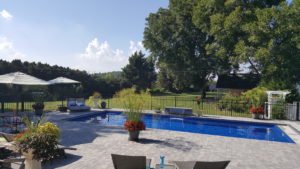 or just enjoy and relax in a serene property surrounded by farmland. We also have one dog friendly room in the barn (yes it has been converted to two separate rooms, Doggie Suite and Coastal Suite.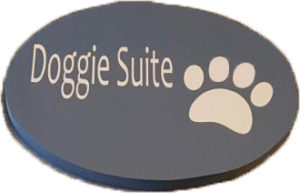 Click here to check availability at Mansion Farm Inn Bed and Breakfast