The fabulous Dogfish Brewery in Milton, DE began its journey in June of 1995. The State's first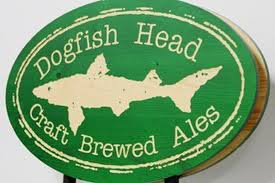 brewpub, they were then called Dogfish Head Brewings & Eats and located in Rehoboth Beach. Today, we are privileged to have this reputable brewery near our coastal country bed and breakfast in Milton, Delaware, just 9 miles from Rehoboth Beach.
Although Dogfish is the smallest commercial brewer in America, they're now number 10 on the list of Best Brewery Tours in America. That's right. There are over 7,300 breweries in America now, and Dogfish is the largest in Delaware. Dogfish will be selling over 300,000 barrels of beer in 2019, and selling in more than 40 states. Dogfish also operates two Rehoboth Beach restaurants, Dogfish Head Brewings & Eats and Chesapeake & Maine. We have had guests all the way from Texas just to tour the brewery.
Just 3 miles down the street from Dogfish Brewery is our Mansion Farm Inn. Milton is a small town with a little bit of everything: Dogfish Brewery, shopping, antiquing, restaurants, Hickman's Butcher Block, a bakery, and much more. Milton is also home to the Milton Theatre. They offer theater productions almost every day of the year.
What are you waiting for? Plan a trip to Milton, tour the renowned Dogfish Brewery, and stay with us at Mansion Farm Inn Bed and Breakfast. When you're not out touring or exploring, you can relax by the saltwater pool, or simply relax in the peace and quiet of our countryside location. We also have one dog-friendly room if you want to bring Fido along for the ride. Find your favorite room and book your Delaware beach getaway at the Mansion Farm Inn.