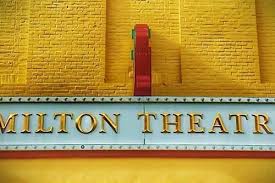 Milton Theatre lies downtown of the quaint town of Milton Delaware established in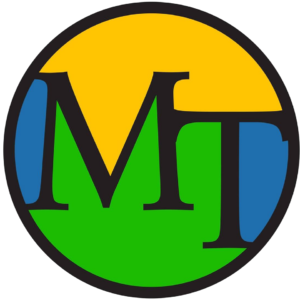 1807,the theatre dates back to 1910. The Building in the past has been the town's basketball hall, fire station, social center & community stage. In the 1930's it became art deco movie house showing silent films then later Talkies and musical bands. The structure has survived 3 major fires and the storm of 1962 with a lot of other nor'easters storms.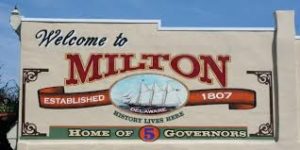 While you are downtown Milton you can visit the Antique shops, restaurants, bakery, pizza, sub shop and many more. You can stay in a bed and breakfast right up the street which dates back to 1810, Mansion Farm Inn Bed and Breakfast
In 1999 everything changed for the building when the non profit Milton Development Corp. bought the property and ran it  with performing arts and many other functions. The building was lost to foreclosure after 10 years.
Currently the Milton Theatre organization is serving its mission to bring back theatre to the Milton Area, the membership is stronger than ever and they are on schedule to revamp the theatre and hopefully but the balcony back in the theatre with an upper porch with marquee to match from the old days. They also purchased the property next to the building along the river for outdoor functions in 2020.
Here is just the first part of 2020 line up
January 19
Shamarr Allen and the Underdawgs
January 24
January 25
January 26
Philly Cheesesteak: The Best of Philly Stand-Up Comedy
January 31
February 1
February 6
February 7
February 8
Italian Sunday Supper and Concert with Paul Cullen
February 9
February 13
February 13
Peek-a-Boo Revue Presents: Heartburst
February 15
Harry Potter and the Goblet of Fire Film Screening
February 16
Deanna Fitzpatrick Psychic Medium
February 20
February 21
February 22
February 23
February 23
February 28
February 29
March 6
The Funsters Benefit Dance Party
March 7
Janglebachs The Music of the Woodstock Generation
March 8
St. Patrick's Day Parade Festivities at Milton Theatre Quayside
March 8
United States Air Force Heritage of America Band
March 12
"Split Man" Andy Gross As Seen on YouTube!
March 13
Divalicious: Featuring Holly Faris!
March 14
Frozen Film Screening Dress-Up and Sing-Along
March 15
March 19
Wish Upon a Star with Tony Award Winner Grace Field
March 21
Wish Upon a Star with Tony Award Winner Grace Field
March 22
March 25
Wizard of Oz Film Screening: Dress-Up and Sing-Along
March 25
March 27
Hank & Heidi's Hillbilly Hoedown Wedding
March 28
March 29
Serafin Ensemble: A Little Night Music
April 2
April 3
April 10
April 11
April 11
April 12
April 12
April 15
A Streetcar Named Desire Film Screening
April 15
April 18
Capital Ringers Spring Concert
April 18
April 19
April 24
April 25
April 29