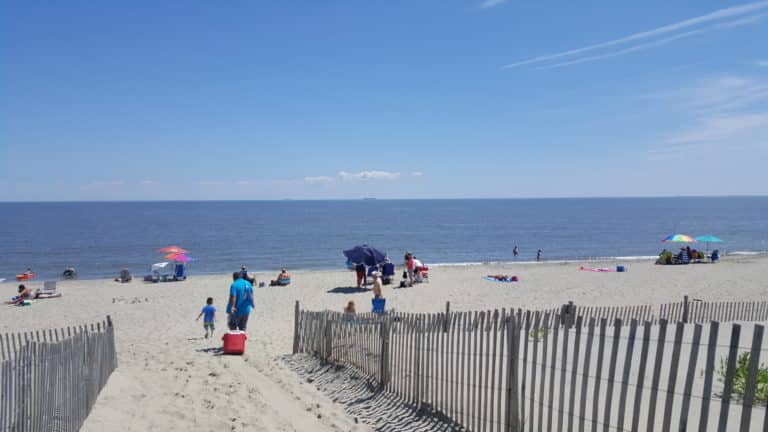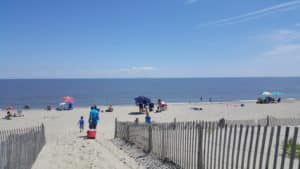 How to Celebrate Memorial Day Weekend at Mansion Farm Inn
Memorial Day weekend is the unofficial start of summer here at the beach. It's the weekend we look forward to all winter and celebrate big once it finally arrives. Unfortunately, Covid has wreaked havoc on all of us and most activities and events will be put into motion last-minute, Covid permitting. However, we still have a dance party and the Horseshoe Crab Festival officially on the docket in Milton to beckon the summer season in. 
There will be so much more to experience once you're here and everything is in full swing, but these two amazing events will be a great start to your plans. The rest– wing it! It's vacation after all. So pack light but be prepared for anything– it's going to be a holiday weekend to remember!
Horseshoe Crab and Shorebird Festival
As soon as your feet hit the floor of one of our homey and cheerful suites on the 29th, get your outfit picked out for this festival just a few miles away in downtown Milton. The Horseshoe Crab and Shorebird Festival is a longstanding event that draws a big crowd each year for shopping, learning, and eating. It celebrates horseshoe crabs and migrating shorebirds, which you can learn all about while you're here.
It's an all-day event, from 9am to 3pm, with food, music, arts and crafts, exhibits, and kayak rides. This year's festival will benefit Friends of Prime Hook, a 501c volunteer organization that assists the Prime Hook Refuge with public awareness, education, and maintenance. You'll be helping the local economy and environment while you shop, eat, and enjoy your summer vacation! 
Picnic and Dancy Party at Milton Theater Quayside
On Sunday, May 30th the Milton Theater Quayside is hosting a picnic and dance party with DJ Keith Purnell. Sitting adjacent to the Broadkill River and featuring a beer garden, food, and light-up party favors for sale, this night of dancing under the stars will get you full swing into the summer vibe. 
Bring your own chair for those brief moments of resting between songs, or reserve seats to sit and watch the other dancers as you munch on fresh baked cookies and hot dogs. DJ Keith Purnell is also a rising star comedian, so you might catch a joke or two between songs if you're tuned in.
This outdoor party will be a hit, so get your tickets now before they sell out!
Activities Without a Timeline
We understand that you don't always want to make plans while you're on vacation, so that's why we wanted to share a few details with you about activities that don't require you to check your schedule. Do what the locals do and try out a few of these things between those essential summer vacation siestas:
Take a walk around downtown Rehoboth and peruse the sidewalk sales. Meander into the bar that catches your eye and try their drink special or menu item.

Pop into the Lewes Farmers Market on Saturday morning to buy local goods. Make sure you grab a cup of coffee at

Notting Hill Coffee Roastery

before heading over to fill your arms with local honey, farm fresh veggies, and homemade pastries.

Find an empty spot on any one of our beautiful beaches and relax the holiday away. Bask in the sun and listen to the waves crash on the shore. Don't forget to pack your sunscreen and flip-flops (and perhaps bring a book and a snack if you're staying a while)! 

Most importantly, slow down about 5mph both in the car and in your mind. This is lower slower Delaware and we take our leisurely approach to living seriously around here. 
On Memorial Day, starting at 11am, is the Lewes Memorial Day Parade. So, if you're not already busy not being busy, take a windows-down-beach-bound cruise to town and check it out. Leisurely, of course. 
Holiday weekends fill up fast, so call 302-664-2540 or reserve a room online now before we're booked!
Safety measures are still in place while we continue to deal with Covid, so please bring your mask and practice social distancing while you're visiting our beautiful beach towns this Memorial Day weekend.