When you're vacationing at the beach you want to spend as much time outdoors as possible. That includes mealtimes. With the sun shining overhead and freckling your warmed skin, you can't help but want to find the closest restaurant patio or deck and order your favorite guilt-free vacation foods. That's why we put this list of outdoor dining spots together. It's a little bit of everything, from Mexican to seafood, for all your sun-filled palate pleasures.
Here in Milton
We know some days you don't want to stray far. Luckily for you, we have some delicious offerings right here in Milton and only a stone's throw from the Mansion Farm Inn. 
The Dough Bar   Hand tossed NY style pizza, pastas, and everything comfort. Kitchen!
The Backyard has some scrumptious items on the menu and even offers homemade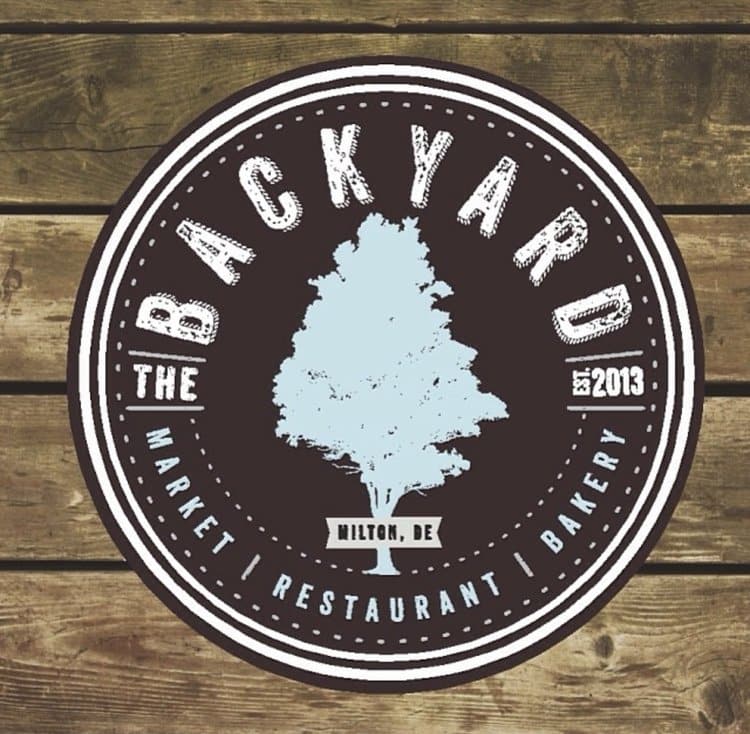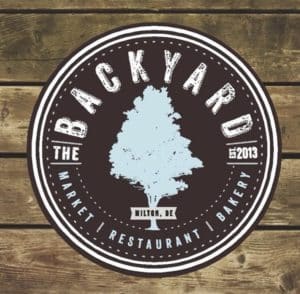 bakery items. But more  importantly, it has a lovely outdoor patio area where you can sit in the sun or shade. It's nestled in with a privacy fence, so you can enjoy your summertime meal without any distractions– just you, your company, and a Fish Taco Bowl!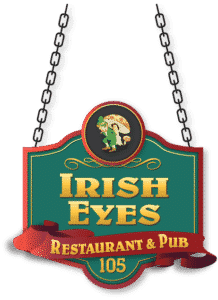 Irish Eyes has a large patio overlooking the Broadkill River with ample seating and a large menu. There is also a covered deck with tv if you're a sports fan but still has beautiful river views! Order one of their half-pound burgers and the fried zucchini appetizer for a true Milton experience.
Tequila Real is a Mexican restaurant with a very festive atmosphere and delicious food. They also have an outdoor patio that overlooks Wagamons Pond with a gazebo for the sun-conscious. Grab a seat around 6 p.m. for a Modelo beer and enjoy the evening sun dance on the ripples of the water. It's serene!
Lewes

On the Rocks is one of the coolest restaurants in the area with its huge outdoor patio directly on the bay in Lewes. You can quite literally smell the salty sea that carries on the breeze while sipping on your grapefruit crush. What's even cooler is the Cape May Lewes Ferry terminal shares space with On the Rocks, so you can watch the ships come in and go out while leisurely sunbathing.
Kindle is known for its excellent selection of wines and fantastic food, but the outdoor seating is also an incredibly cozy and romantic setting. It's shaded and secluded, so you can be in the heart of downtown Lewes without the noise and distractions that come with it. Enjoy their braised lamb shank followed up by the savory chocolate torte for the perfect evening outdoors.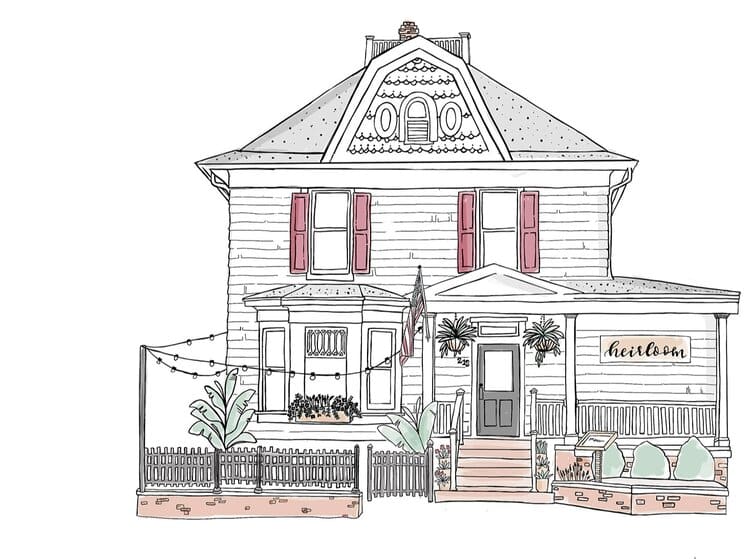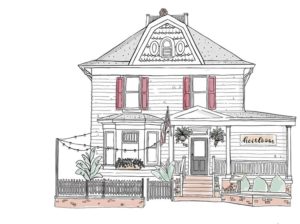 Heirloom is a bright and cheery upscale restaurant with an equally uplifting atmosphere outside. The patio seating is quaint and looks like it was torn from a page of Better Homes and Gardens. You'll feel immediately revived in this vibrant setting and won't want to leave. The menu changes with the seasons, so check them out online for the tantalizing offerings. 

Rehoboth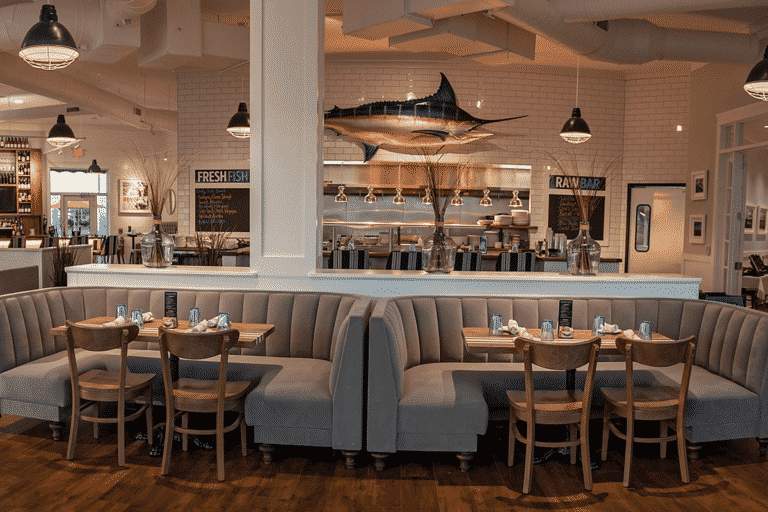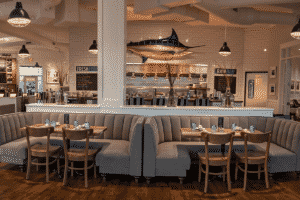 Bluecoast sits outside the town limits of Rehoboth and doesn't scrimp on outdoor amusement. A long gazebo nestles up against the outside wall of the restaurant with booth seating for those of you looking for shade. They also have adirondack chairs surrounding a gas fire pit and a music stage. The sumptuous menu includes shaved brussel sprouts, seafood stew, and roasted chicken to name a few. 
Lori's Cafe is most known for its out-of-this-world chicken salad. But it's also located in a supreme spot in downtown Rehoboth Beach, situated in a courtyard one block from the beach and just outside the noise and traffic of Rehoboth Avenue. Lori's shares this courtyard with Ward Ellinger Gallery, Camp Rehoboth, and Atlantique Gifts & Decor, so grab that chicken salad, freckle your nose with a bit of sun, and then peruse the other courtyard occupants for fun!
Zoggs is a well-known local favorite for those of us who frequent Rehoboth Beach and it's hiding away only steps from the beach. You'll miss it if you're not looking for it! This ultra-Caribbean-themed location can be fully open-air seating with an indoor and outdoor bar, palm trees, and tiki garden statues. You'll feel miles away from reality in this tiny spot with BIG energy. Pick from any one of over 150 rums and sip your way into bliss as the evening sun goes down. 
Now that you're internally basking in the sun, book your reservation with us at the

Mansion Farm In

n

online
or via phone at 302-664-2540 to make this dream a reality. Don't forget to pack your sunscreen!