Spring is finally here, Warmer weather, walks around downtown Milton or Rehoboth Boardwalk, and lazy poolside relaxing are so close you can almost feel it! BUT it's not quite here yet. So why not enjoy the these indoor activities here in the Milton, Lewes, and Rehoboth, DE area?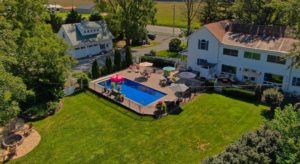 Drop your bags in one of our cozy rooms, grab your coat, and head back out in the early spring weather– you're going to savor the area in the comfort of indoor heat. 
Taste the local flavor
Milton and Lewes are well known for their superior locally owned and operated restaurants. You won't find many food chains around here due to the overwhelming desire for that one-of-a-kind dining experience that leaves your belly and soul full. So, if you're feeling hungry, this is the ultimate place to be for everything mouth-watering!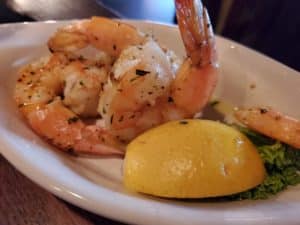 1776 Steakhouse, unassumingly tucked away in the Midway Shopping Center in Lewes, delivers the most supreme steak you will ever eat. Crabs are fat and finger-licking good at The Surfing Crab on Route One over the Nassau Bridge. Taco Reho, a retro black and white food truck, serves burritos as you've never experienced. Burgers at Bethany Blues are a knock-out!
This is an area that can serve you well all throughout the colder months, so don't let the winter blues get you down. Feast your way through the cold, snow, and rain!
Shop 'til you drop
Did you know that Delaware has tax-free shopping? Fill up the trunk with bags full of goodies from your stay with us. You'll save a ton of cash but walk back into the Inn with arms full of luxurious merchandise.
If you're looking for a one-stop-shop, Rehoboth Boardwalk has the largest selection of specialty boutique shops. From buttery pajama sets at Something Comfortable to home goods and gifts at M2, there is something along these streets that will have you whipping out your wallet without any remorse! You'll also find boutique shops in Milton and Rehoboth, so turn on those heated seats and take a drive through the area.
You'll likely find what you need at the Tanger Outlets. Focusing mostly on clothing items, the outlets feature dozens of brand names you can't get enough of from Victoria's Secret to Lucky Brand and even Tommy Bahama. There are three separate outlet locations within a 3 mile stretch of Route One in Lewes and Rehoboth, so shop 'til you drop!
Bowling for all ages at Lefty's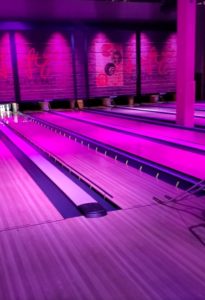 When was the last time you went bowling? How about laser tag? Arcade games? You can find all of these incredibly fun activities at Lefty's Alley and Eats in Lewes. You can even get in on the latest craze, axe throwing, at Lefty's, so make a reservation at the same time you reserve your stay with us!
 Museums in Lewes, DE
It's always nice to get in some enrichment while you're recovering from reality on your vacation. What better way to do that than explore the local museums? Lewes, DE has numerous museums and attractions to delight even the most avid history buff. 
The Zwaanendael Museum has the architecture of a medieval Dutch building and contains memorabilia from the first settlement in Delaware by the Dutch. This is a stunning one-of-a-kind museum, so be sure to check it out.
If you're looking for boating history while you're in a seaside town, look no further than Lightship Overfalls. The ship is docked in downtown Lewes and contains maritime artifacts to honor the United States lightship service of the community. 
Cape Henlopen State Park, a beautiful beach and hiking trail oasis, also boasts some of the richest histories of our area. There are numerous discoveries to be made as you walk the paths that wind through the sand dunes and pine trees of the park, such as Fort Miles where you'll take a tour of Battery 519. Or find your way to any one of the World War II observation towers. 
Thaw out back at the Inn
Once you've stuffed your belly, brain, and inner child full of local  activities, you'll want to make your way back to Mansion Farm Inn and thaw out by the fireplace in the Milton Room with gas and Robbins & Holly all season or kick up your feet in the back sunroom overlooking the grounds. 
You'll soon be swimming in our pool and rejoicing in the warmth of summer, but until then, book a cozy springtime vacation with us by visiting our reservation page or calling 302-664-2540 for reservations at Mansion Farm Inn